On August 31, 2023, we celebrated a remarkable milestone with the 5th cohort of the ARM Labs Innovation Program. Hosted at our Lagos HQ, this Demo Day showcased the future of Nigerian entrepreneurship. This significant event featured presentations from five promising startups that had completed a rigorous seven-week program. The Demo Day showcased innovation, entrepreneurship, and the bright future of Nigeria's emerging business leaders.
This year, the program expanded its horizons to encompass startups in various sectors, including FinTech, PenTech (Pension Tech), Data Intelligence, and Digital Trade. With a steadfast focus on nurturing Nigeria's future leaders, we aimed at discovering and supporting potential startups in these vital domains.
Speaking at the event, Ina Alogwu, our Director of Digital Transformation said "Entrepreneurs that have very interesting things have ARM Labs' commitment to assist them. We don't just try to offer financial support; it goes beyond that. Think of a venture like a growing child. When the kid is younger, they need a lot of handholding and that is what we are trying to do. We are using our expertise to try and guide ventures while also seeking external mentors who come from several fields and backgrounds to help us achieve that objective as well."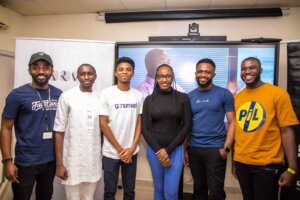 The selection process for this year's cohort was highly competitive, culminating in the selection of five ventures. The program, conducted in partnership with Techno Vision, a respected African entrepreneurship support organization, offered an enriching experience for these selected founders. They collaborated closely with a diverse range of mentors and industry leaders, working to enhance their products, expand their market reach, and maximize their potential for success.
Meet the Cohort 5 stars:
Arich (FinTech)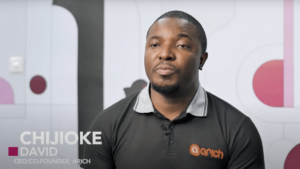 Arich is a digital bank that provides mobile banking, lending, investment, savings, and banking tools to small and medium enterprises while helping individuals build wealth through a decentralized investment model.
GoNomad (FinTech)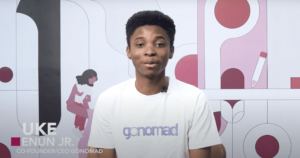 GoNomad empowers entrepreneurs in emerging markets to incorporate their companies globally in countries such as the US, UK, and UAE within just 5 business days.
Periculum (Data Intelligence)
Periculum is a data analytics Artificial Intelligence and Machine Learning software company that empowers organizations in underserved markets, focused on bringing intelligence to the core of everything that matters most to customers.
Wano (FinTech)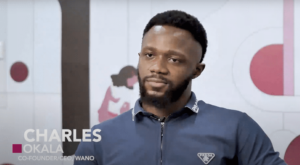 Wano is a banking-as-a-service platform that assists African businesses in providing financial services to customers using WhatsApp.
Farmer First (AgricTech)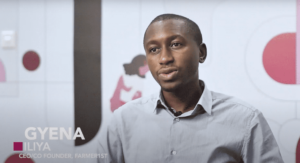 Farmer First is an AgricTech company that deepens financial inclusion by providing micro-loans and access to markets for farmers and women agro-traders in Nigeria.
Sadiq Mohammed, our Deputy CEO of ARM Group, emphasized ARM's broader mission to support innovation in Africa. He shed light on the group's innovation initiatives and partnerships, which include programs such as the Deji Alli ARM Young Talent Awards (DAAYTA), ARM Labs Innovation Program, and ARM Labs Lagos Techstars Accelerator Program. These initiatives underscore ARM's commitment to providing platforms for nurturing and developing innovative ideas within the ecosystem.
In addition to investing up to $50,000 in each startup, we provided comprehensive training, cutting-edge office workspaces, potential collaborations with ARM subsidiaries, and access to an extensive network of investors. Over the last four cohorts, we have invested over $400,000 and supported more than 21 notable Nigerian startups. Some of these startups have even secured coveted spots in prestigious international accelerators such as Y Combinator and TechStars.
About TVC Labs:
TVC Labs, a support organization for entrepreneurs, offers strategic and operational assistance to early-stage African startups. Through a carefully crafted mentorship program, TVC Labs empowers founders to realize their complete vision. Their goal is to discover, finance, and support African innovators who are creating startups with both commercial and social influence within the continent and beyond.
The success of our Demo Day garnered significant attention and was prominently featured on Channels 10 pm news. You can watch the news coverage here. Furthermore, for those who wish to relive the moments, a photo gallery from the event is available here.