Take your family on a vacation to any of the amazing tourist attractions in Nigeria. Not only is it more affordable than your usual holiday destinations, it requires less planning and will offer you and your family a completely new experience.
See some suggested destinations below.
Epe Resort and Spa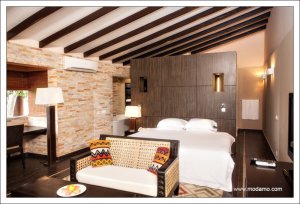 It is situated at the end of the Epe-Lekki Express Way after having left the busy city of Lagos. This luxurious retreat offers sanctuary to those who wish to rest their weary minds and rejuvenate their spirits.
Lakowe Lakes Golf and Country estate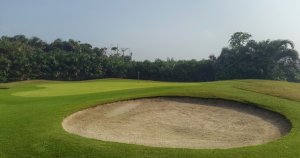 The Lakowe Lakes development occupies a land area of roughly 308 hectares, and overlooks a 55 hectare man-made lake. The estate comprises a pristine 18-hole golf course and clubhouse with sports facilities such as a swimming pool, squash, tennis and badminton courts.
Tinapa resort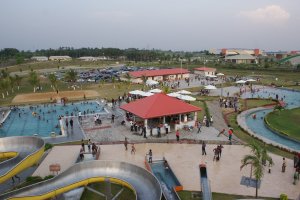 The Tinapa Free Zone & Resort has facilities for retail and wholesale activities as well as leisure and entertainment. For consumers, the resort has about 80,000 square metres (860,000 sq ft) of lettable space for retail and wholesale made up of four emporiums of 10,000 square metres (110,000 sq ft) each and smaller shops, warehouses, and so on. An entertainment strip contains a casino, digital cinema, children's arcade, restaurants, a mini amphitheater, a night club and pubs.
Kamp Ikare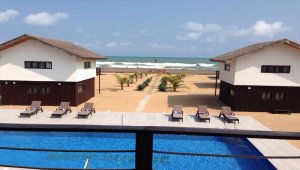 Kamp Ikare is a beach resort situated on a stretch of Lagos coast near Ikare village and it's only accessible by boat. The resort is a main communal beach house, 6 duplex cabins positioned around a swimming pool and just meters from the sea. Kamp Ikare is beach resort that offers home-away-from-home facilities and services that combines the rustic environment around it with a Miami-style lounge area creating the most simple, no fuss environment for your relaxation.
Abraka Turf and Country Club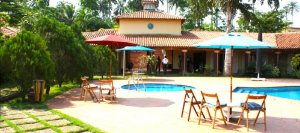 Located in the exotic region of Nigeria's Delta, Abraka Turf and Country Club has taken on a leading role in the nation's leisure and catering industry, and prides itself on its ability to deliver exquisite services. The resort includes perfect villas, chalets, and caters to high-end clientelle that includes families, vacation seekers, campers, as well as corporate groups.
Ikogosi warm springs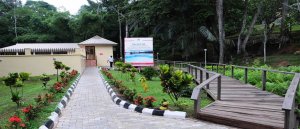 A tourist attraction located at Ikogosi, a town in Ekiti State, southwestern Nigeria. Flowing abreast the warm spring is another cold spring which meets the warm spring at a confluence, each maintaining its thermal properties. These attributes make the spring a tourist attraction in Nigeria.
Yankari game reserve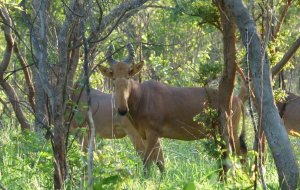 It's location in the heartland of the West African savanna makes it a unique way for tourists and holidaymakers to watch wildlife in its natural habitat. Yankari was originally created as a game reserve in 1956, but later designated Nigeria's biggest national park in 1991. It is the most popular destination for tourists in Nigeria and, as such, plays a crucial role in the deve.
Obudu Cattle Ranch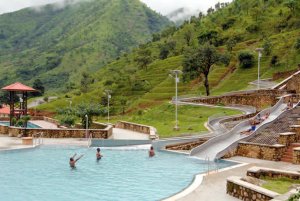 The resort is found on the Obudu Plateau, close to the Cameroon border in the northeastern part of Cross River State. It is about 30 minutes drive from Obudu town and is about a 332 kilometres (206 mi) drive from Calabar, the Cross River State capital. Charter air service is available to the Bebi Airport which lies between the village of Obudu and the resort.
Owu water falls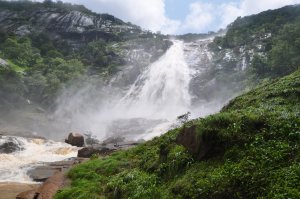 Owu Waterfalls is located at Owu Isin local government, Kwara. It is the highest and most spectacular natural waterfall in West Africa. With its Ambience, cool environs and lush tributes to nature, everyone is invited for a dip.
Oguta Lake Holiday Complex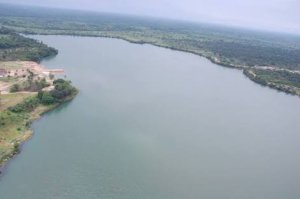 Oguta lake with its clear blue color, non salty taste is the perfect holiday destination for splashing around, boat cruising and many more. The second largest lake in Nigeria welcomes fun seekers, tourists and adventure lovers.
In times like this, the key is to invest more than you spend such that whether the economy picks up or not, you will always have something to fall back on. Talk to one of our expert financial advisors today for profession financial advice on how to grow your wealth in the new year, recession or not.